Japanese Fall is ending and having great Koyo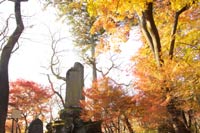 Koyo at Takato Castle


From the top of Japanese mountain, Koyo, the Autumn leaves, is starting and spreads around all over Japan. There are many Koyo spots in Japan. So, MLJ picked up some unique spots. Takato castle is very famous for its Sakura, but also it has a beautiful Koyo. The great color combination of yellow, orange and red are just warm your heart from cold weather. Koyo and Castle is also a great combo.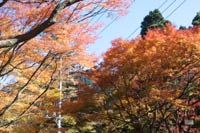 Koto at Hakone


Hakone is one of the best Late Koyo Spot near Tokyo. All Onsen of Hakone, Gora, Kowakudani, Lake Ashi and Hakoneyumoto have a great Koyo as well. It will be great to enjoy Koyo hiking and relax at Onsen after the hiking.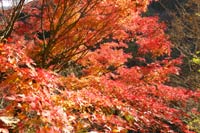 Koyo at Chichibu


Cichibu in Saitama, also has a great Koyo spot. Especially, Nagatoro Valley has not only beautiful Koyo at daytime, it has splendid light-up Koyo at night. Many of nature in Chichibu has a great Koyo, so it will be great way to spend weekend at Chichibu for enjoy the color of nature in November.



Koyo is one of the beautiful scenes in Japanese seasons. Enjoy the end of Fall.