Koyo, the Autumn leaves, is comming this month!
Nakatsu Valley


Koyo is one of the most beautiful event in Japanese nature. All the mountains in Japan will be changing slowly their color to the awesome red colors. It is the sign of the end of the fall, and after that, Japanese winter will come. Koyo starts from the top of mountains, and it will arrived at the field at the end of November. This month, you can enjoy Koyo at the deep side of mountains where has the excellent Koyo. Nakatsu Valley in Saitama, has one of the best Koyo in Kanto. Your entire site will be colored with read, orange and yellow. It is just breath taking beautiful.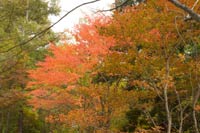 Teriha Valley


Gunma prefecture also has many great Koyo spots. MLJ recoommend Teriha Valley. It is located northern east of Gunma prefecture. In this valley, you can enjoy not only beautiful Koyo, but also many quiet waterfalls ae well. Also, on the way to the valley is also fully covered with Koyo.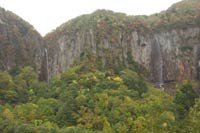 Yonako Falls


If you like waterfalls, check out Yonako Falls in Nagano prefecture. It is one of 100 best Japanese waterfalls. The falls is a located huge caldera. Because the caldera is located up high in the mountain, it has great Koyo as well. When the leves around the fall became splendid color of red, the scenery will be just amazing.



Those spots MLJ recommended will have Koyo in the middle of this month. So, check it out when they have Koyo!