Japanese Plums are blooming now!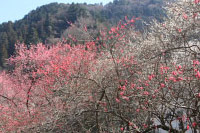 Takao's Plum Forest


The winter is almost over and the arrival of Spring has come. MustLoveJapan will introduce the great Plum spots in Japan. Takao is very famous for Mt. Takao, but it has also great plum forest. There are about 10,000 plum trees in Takao. To enjoy all those plum flowers, there are many hiking trails in Takao on Old Kosyu Road. It has history as well.




Gifu Birin


Around Nagoya, Gifu city has a great plum forest as well. There are 50 kinds 1,300 plum trees in this park. It is a small size park that has a great plum garden. Ume flowers from January to March. In March, there is Ume matsuri festirval.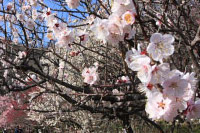 Aodani Plum Forest


In Kyoto, there are many plum spots. MLJ will introduce Aodani Plume Forest. It is the largest plume forest in Kyoto. There are about 10,000 plum trees. There is matsuri festival during the blossom season. This plum forest has been exisited here since 14th century. During the Matsuri season, you can buy many Ume products.



March in Japan has many other great plum spots. You can also find your own favorite plum spots and enjoy early spring in Japan.