Check out our newest UNESCO World Heritage Site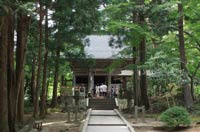 Chusonji


Hiraizumi is now registered as the UENSCO World Heritage Site. It is the first UNESCO registered cultural monuments. The official name is "Hiraizumi - Temples, Gardens and Archaeological Sites Representing the Buddhist Pure Land." As you can see from the title, there are many beautiful gardens, temples and historical sits in Hiraizumi. MLJ proudly introduce all Hiraizumi spots of our newest world heritage site.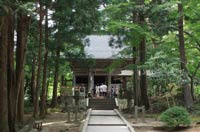 Motsuji


Two of temples in Hiraizumi are registered in UNESCO. Chusonji and Motsuji. Chusonji is the most famous site in Hiraizumi. There are many beautiful temples including Konjikido, golden temple. Konjikido is the only remaining building which exists since the time of Oshu Fujiwara clan (around 12th century). Motsuji is another beautiful temple. Its garden is not only UNESCO world heritage site, it is double registered site as special national scenic beauty and special important ruins. The garden remains the view of Oshu Fujiwara era.



Also, Hiraizumi is the spot of Yoshitsune. As you travel the UNESCO sites, you can also visit Yoshitsune spots. Yoshitsune is one of the most famous war hero in Japan. He grew up at Hiraizumi and died at Tatadachi in Hiraizumi. His grave, and his loyal warrior Benkei's grave are located in Hiraizumi.



If you are looking for an interesting spots in Tohoku region, check out Hiraizumi. It's a brand-new World Heritage Site.