Early spring and plums
Soga Bairin


It is the coldest season in Japan now. However, Ume Flower, Jpanese plum, will be blooming from the middle of this month. There are many Ume flower spots in Kanto. This time, MLJ introduce the Ume Forest that has over 20,000 Ume Trees. You can enjoy arrival of early spring with beautiful flowers and its smell. Soga Bairin is one of Ume forest located in Odawara, Kanagawa. It has over 35,000 Ume trees. You can see also Mt. Fuji as background when the air is clear.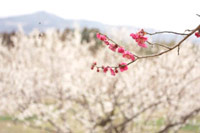 Akima Bairin


The Akima Bairin is popular Ume spot in Gunma. It has also over 35,000 Ume trees. There is Ume festival when Ume flowers are blooming. You can enjoy local products, especially Umeboshi. Anna also have many historical sites and Onsen. So, you can combine your trip with Ume flowers, history and Onsen. The distance is not so far from Tokyo. So, it will be a great one-day trip by car.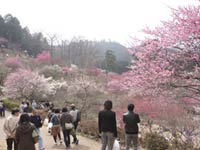 Yoshino Baigo


The Yoshino Baigo is the most popular Ume spot in Tokyo. It is located in Ome city, and the entire city is Ume garden. There are 25,000 Ume trees in this city. The main Ume spot of Ome is the park of Ume. There are 120 kinds 1,500 Ume Trees in this park. Ume bloom at the end of February to mid March. There is Ume festival during Ume is blooming. It is very easy access by train from metro of Tokyo.



Enjoy the early arrival of Spring.

// //