Check out Ajisai Flower, Hydrangea! The whole mo
The whole month of June in Japan is a rain season, or "Tsuyu." In the most days in June it will rain which may disturb your travel plan. Don't worry.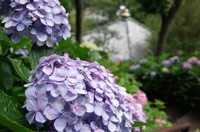 Hase Temple

A rainy season also has something for you. We recommend you the beautiful flower, Ajisai, which bloom only in this season.




Ajisai is very colorful flower: pink, yellow, blue, purple, white, green, or red. The colors are very strong and beautiful. It's even more beautiful in the rain. Some people say it's not a rainy season, but an ajisai season.




Tokeiji Temple


Many temples of Kamakura have Ajisai garden. Hase Temple and Tokeiji Temple has excellent Ajisai gardens. The hillside of Hase Temple is covered by 1,000 of Ajisai flowers. Meigetuin Temple is also known as an Ajisai Temple. On the weekend,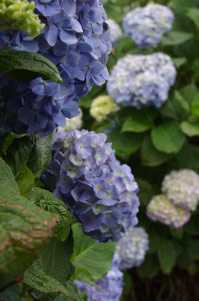 Kaisei Town's Ajisai

those temples of Ajisai will be very clouded, so we recommend you to visit on weekdays. Ajisai are planted everywhere in Kamakura. Temples in Kamakura are beautiful in any season. Ajisai are beautiful this season. So, June is the time to visit Temples in Kamakura, it's a double gain!




The Kaisei Town is also well known for Ajisai. They have over 10,000 Ajisai in public garden. This year, from June 6 to 14, they have Ajisai Festival in which you can enjoy local food, dance and drum performance.



Don't let these rainy season bother your travel. Make it your friend. Make sure to see the art of nature which only presents itself in the Tsuyu rain.