Sakura, the Samurai Town
Kawara House


When you are looking for an interesting spot just nearby Narita Airport, you should check out Sakura. Sakura sounds like cherry blossom, but it is a city located 20 min from Narita Airport. Sakura is the city of Samurai because there are many remaining Samurai Houses since Edo period.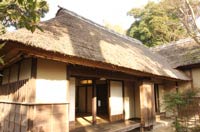 Samurai House


Sakura has the biggest remaining Samurai residence. Samurai Street has five remaining Samurai houses and three of them are open public. Kawara House is the oldest remaining Samurai House in Sakura. It presents the real Samurai life in Edo period.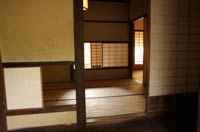 Samurai room


Hotta House are another great architecture exist in Sakura. It is not Samurai house, but it was built by the last feudal lord of Sakura. It consists the top designing and art work. Also, check out the memorial museum of Juntendo. It is the oldest hospital in Japan. It has what kinds of medical attendance Samurai got.



Sakura is like half-day trip from Narita Airport. If you have extra time at the Airport, check out Sakura and Samurai life.



// //