Traveling Kumamoto for Miyamoto Musashi Fan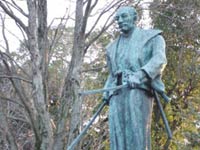 Miyamoto Musashi


Miyamoto Musashi is the most famous sword master in the world. He was born in the end of Sengoku period (late 16th century). He challenged over 60 times of real sword fighting and never lost. His sword style, Nitenichi Ryu, is very popular sword style even today. Kumamoto is where he pent last days and wrote the famous "Gorin no sho." There are many Musashi related spots including his real grave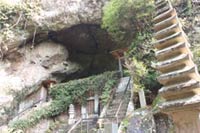 Reigan Cave


Gorin no Sho is the text scroll which tells all the fighting logic, strategy, techniques and his career. At the last days, Musashi stayed at Reigan Cave. On the way from Kumamoto Castle to the cave, there is a huge stone which legend said that Musashi spent Zazen on that stone.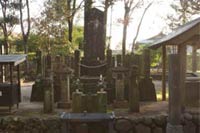 The grave of Musashi


Musashi died June 13 in 1645. He was buried with his armer. His grave is located on Otsu Road where Hosokawa clan used for Daimyo parade.



Kumamoto is where Musashi's career is finished and his legend starts.