MustLoveJapan visit Sendai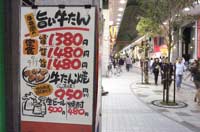 The City of Sendai


MustLoveJapan expanded their area coverage to the long-awaited Tohoku Region. This time, we visit Sendai, which is the biggest city in Tohoku Region, and the Matsushima, which is known as the "one of the three best scenary of Japan. "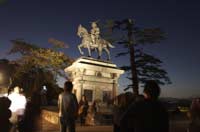 Aoba castle in Sendai city


Sendai is the center of economy and fashion in Tohoku Region. This city was built by Date Masamune who is the one of the most popular Daimyo(samurai master) during the end of Sengoku Period. Over a million people lives here. There are many monuments built by Date Masamune, like his castle Aoba, his grave and many other his buildings. Sendai is called "Morino Miyako," which literally means "the City of Forest," because the city populated by a million people is surrounded by a beautiful nature and mountains. Also, Sendai is the city of Gyutan, or Cow's tongue. There are many great Gutan Restaurants in the city.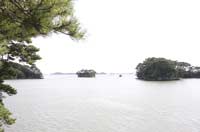 Matsushima


Matsushima is one of the most major travel spots in Sendai area, and in Japan. It is also one of the three 'must see visiting sites' of Japan, and has been so more than several hundreds of years. In Matsushima Bay there are more than two hundred islands covered by pine trees. The site of the view has been loved for many travelers. The most famous Hike Poet Matsuo Basho had visited here during his travel, and made poem.



Visit Sendai and start travel Tohoku Region from here! It offers you a lot.