Time to Enjoy Ume, the Japanese Plum, Flowers.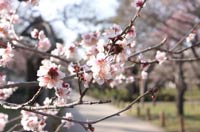 Ume at Kodokan park


March in Japan is early Spring. Now, Ume flowers are blooming all over in Japan. They are the sign of the arrival of Spring. Ume has various kinds of colors, such as white, pink, red, yellow and light green. Also, Ume has very nice smell you can enjoy while you are watching Ume Flowers. MustLoveJapan introduce one of the best Ume Spot in Japan.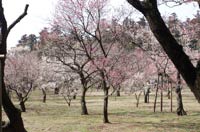 Kairakuen


Kairakuen Garden is one of the best Ume Spot in Japan. It is located in the city of Mito. Because the former feudal lord of Mito Domain, loved Ume and planted all over his land, not only Kairakuen, but Ume bloom everywhere in Mito. Kairakuen 100 kinds 3,000 Ume Trees. There is Ume Festival happening until the end of March. You can enjoy beautiful Ume Flowers with great foods and drink which they offer at the festival.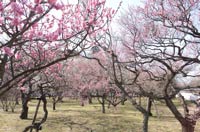 Kodokan


Kodokan is another Ume spot in Mito. It is remaining Samurai School which built in late Edo Period. Kodokan also has many beautiful Ume. It is incredible to experience the arrival of the Spring with Ume flower and great historical monument.



If you are looking for some Ume Spot? Visit Mito, now, and enjoy the arrival of Spring.