Sakura is blooming now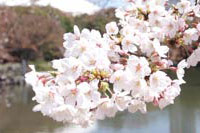 Koishikawa Korakuen


Sakura, cherry blossom, is blooming now in Tokyo. Tokyo has many beautiful Sakura spots. MLJ will introduce beautiful Sakura spots in Japanese Gardens. First of all, Koishikawa Korakuen is one of the great Tokyo Gardens, and it has a beautiful Sakura. Sakura in this garden has very rich colors. The pink of Sakura and green of Japanese garden match up perfectly.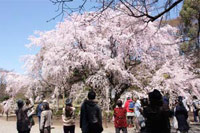 Rikugien Sakura


Rikugien is another beautiful Japanese Garden in Tokyo. It has 70 years old great Shidare Sakura, Sweeping Cherry Blossom. It is considered as the best Sakura Tree in Tokyo. During the blooming season, it has lit-up Sakurka at night. There are also about 50 Sakura Trees in this garden.




Sankeien


Sankeien Garden is one of the best Japanese garden located around Tokyo. There are many traditional buildings in this garden. There are about 300 Sakura Trees in this garden. It is like staying in Kyoto.



In those gardens, you cannot have a Hanami party. However, you can bring your own launch box to enjoy picknick.



Sakura is blooming everywhere in Japan. Enjoy the arrival of Spring in Japan!


// //