Kawagoe has many traditional buildings that offers just the scenery of Edo period in modern world. Those traditional building are called "Mise-Gura." Mise-Gura is a store converted from storage. They are also called "Kura-zukuri," literary means "a house made from Storage." In 1893, there was a huge fire disaster that burnt down the entire city. However, after the disaster, those Kura survived from the fire. After that, all merchant started used their Kura as their store because they were fireproof building. Those Kuraz-ukuri are still preserved in great condition and most of the stores are still used.The main street of Kawagoe has the largest number of Kura-zukuri in such a small area in Japan. Some of Kura-zukuri is over 200 years old. The scenery of Kura-zukuri is fair enough to consider Kawagoe as "Little Edo" even today.

Kumagaya is northern area of Saitama Prefecture. It is known as the hottest place in summer in Japan. This area had been developed as the post towns on Nakasendo road during Edo period. Today, there are many historical sites including Kangiin Temple. Also, This area has many Kofun. Sakitama Kofun is the largest Kofun group in Kanto region.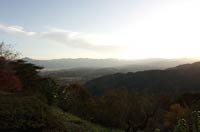 Chichibu is west side of Saitama Prefecture. The area is surrounded by Chichibu mountains. Most of the area is in the mountains or side of Ara River. Chichibu is the Nature spots of Kanto. It has great natures with mountains, flowers, rivers, and valleys. You can enjoy all season from Sakura, green leaves, and Koyo. Especially, Chichibu is famouse for its Shibazakura in late April. Nagatoro Valley is another major tourist spots in Chichibu.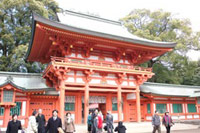 Omiya and Saitama city is the one of the biggest cities in Kanto Region. Many people who works at Tokyo live in this area. Saitama Arena in Omiya is one of the biggest stage which holds many music, K-1 and all kinds of entertainment show. Another main feature is Hikawa Shrine. It is one of the most popular shrine in Kanto Region.