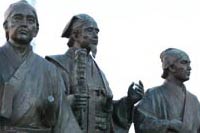 Mito (水戸) is the center of Ibaraki prefecture. It has the capital of Ibaraki for long time. There are many historic site, especially Kairakuen Garden is chosen as the three major gardens in Japan. The Last Shogun, Tokubawa Yoshinobu, was born as the lord of Mito. Also, there are many related spot for the famous TV show, Mito-komon, in this area.
Mito is also very famous for Mito Natto.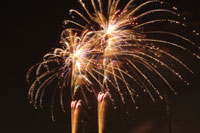 Tsuchiura is the southern part of Ibaraki Prefecture. There are many lakes including Lake Kasumigaura which is second biggest lake in Japan. The waterfront line is the longest in Japan. Therefore, Tsuchiura area is well developed for a fishing industry and agricultural industry because of the great water of Lake Kasumigaura. For the entertainment, there many marine sports are available. The transportation in this area is not well. Many buses and trains finish very early time. You need to be careful about those schedule. However, car access is very convenience.
North Ibaraki(北茨城) area has many beautiful natures. Even there is no high mountain, there are many beautiful waterfalls, especially, Fukuroda Falls is one of the 3 major waterfalls in Japan. Many valleies are beautiful and very easy to walk around for all people. In Autumn, they have great Koyo around November. East side of the area is facing Pacific Ocean. Therefore, it has great sea foods.