Area Distribusi Yamanashi
Nishizawa Valley
Get the Flash Player
to see this video.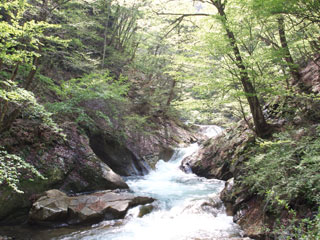 Informasi turis Kosyu-Katsunuma
Kosyu-Katsunuma (甲州・勝沼) is one of the best winery town in Japan. It is located western area of Yamanash Prefecture.
Because of the hard weather of Kofu Basin, they produce the best Grape and Wine in Japan. Not only grapes, but many other kinds of fruits are also great, such as peach is another popular fruits in this area. Also it is surrounded by beautiful mountains. Nishizawa Valley and Mt. Daibosatu are one of the most popular nature spots around Tokyo.
Also, It is known as Takeda Shingen Spots. Their graves and temples are in this area. Some of them are registered as the National Treasure of Japan.