Traveling Yamagata
Yamadera


The Yamagata Prefecture is located in Tohoku Region of Japan. It has great nature and historical sites. Yamadera, the mountain temple, is the one of the most famous travel spots in Yamagata. The Haiku Master Matsuo Basho had visited this temple and wrote poems. It was built in 860, and many of the temples are located on the top and cliffside of the mountain. It is unique site with history and beautiful nature.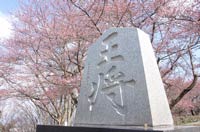 Tendo


The Zao Onsen is another popular spot in Yamagata. It is the oldest Onsen in Japan, appx. 1900 years old. There are many reasonable public Onsen and free foot onsen. Zao in winter is one of the biggest ski spots. In off-season, it becomes the popular hiking spots. Zao Onsen is located on the top of Zao Mountains. From the top of the mountain, you can enjoy great view of Yamagata.




Zao


The Tendo is a city of Shogi. About 95% of Shogi pieces in Japan are made in Tendo. Many Shogi shops in Tendo take the traditional way of making Shogi Pieces. If you are looking for the great art works of Shogi pieces, Tendo has lots to offer. Tendo is also the last land of Oda clan. Nobunaga endorsed Shogi for Samurai training. All Shogi pieces in Tendo are made by descendants of samurai of Oda Nobunaga.



Yamagata has many historic site and beautiful natures, and many Onsen. Also, Sakura blooms little after from major area of Japan. When you missed Sakura in Kanto, Yamagata give you the second chance to see beautiful Cherry Blossom. If you are looking for something different from what you see in typical guide book of Japan, come visit Yamagata.