Sun sets in Miura
J
apanese Summer is almost over now, and it is getting cooler and cooler each day. This week is a brand new holiday week, the Silver Week. Japan has another one week off like the golden week in May. Instead of traveling far from Tokyo, we recommend to visit
Miura Peninsula
in Kanagawa prefecture.
Wind-Surfing in Miura beach
M
iura Peninsula is the closed peninsula from Tokyo, right next to
Kamakura city
. There are many activities you can enjoy here. First of all, there are many beaches. One of the closest and the most popular beach from Tokyo is the
Miura Beach
. Characteristics of this beach is its lower waves. It makes this beach perfect for wind-surfing. When the wind condition is good, many people visit this beach and enjoy wind-surfing.
Beautiful capes
C
apes are abundant in the Miura Peninsula.
Cape Kannon
has the light house which you can enter and go to the top observation where you can see great view of Tokyo Bay.
Cape Tsurugi
, and Cape Tomyo are also very interesting cape where you can also enjoy fishing.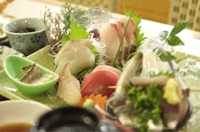 Great Sasimi!
F
ishing ports are another selling-point of Miura Peninsula.
Jogashima
is the biggest island in Kanagawa Prefecture and great place for fishing. Also, there are many fish markets and restaurants which serve fresh fish. Try fresh sashimi at Jogashima. They have also great products of Tuna because Misaki Port which is the biggest Tuna port are nearby.
Sajima
is another interesting port where you can also eat great fresh Sashimi and Sushi. The fish of the market are directly brought from the fishers. So, they are always fresh. You can also bring those fresh fish to the restaurants in Sajima. They will cut your fish into your special Sashimi.
E
njoy fresh Sashimi and Sushi at Miura Peninsula!