Watch Mt. Fuji for the begininig of the year!
Jurigi highland


In Japanese tradition, Mt. fuji is the luckiest object to see in the first dream of the year. So, it is always great to begin your new year with the beautiful Mt. Fuji. MLJ recommends you couple of the best view of Mt. Fuji.

Juurigi Highland is located just south side of Mt. Fuji. It has a great open view of Mt. Fuji. It is the best spot for the south face of Mt. Fuji.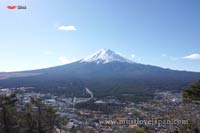 Mt. Tenjo


If you want to enjoy more traveling during watching Mt. Fuji, Mt. Tenjo is one of the best around Fuji Lakes. There is a ropeway to reach the top of Mt. Tenjo. It has giant view of Mt. Fuji. It is located around Lake Kawaguchi that is well developed city for tourism. So, you can enjoy more around this mountain.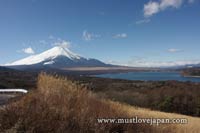 Lake Yamanaka


When you like to see a great view of Mt. Fuji with quiet nature, lake Yamanaka offers you breath taking view of Mt. Fuji and Lake Yamanaka. This site has the biggest view of Mt. Fuji. So, it very quiet, but also an grandmagnificent site of Mt. Fuji.



Mt. Fuji is the best to watch for the beginning of your new year! Watch it and get the best luck of the year.