Koyo, the autumn leaves, are coloring Tokyo now
Gora park


Koyo is happening all over Japan now! Take a look around your city, Japanese maples are changing their color to beautiful red, Ginkgo is making bright yellow and Sakura is warming up with nice orange leaves. Check out Hakone, now. Entire mountains are coloring with Koyo. Horaien Garden and Gora Park have beautiful Koyo at this moment. The side of Lake Ashino is filled with autumn colors. Hakone offers now excellent hiking courses with full of Koyo.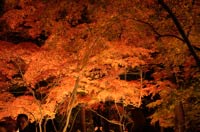 lighten-up Koyo


Nagatoro and Chichibu, western Saitama area, are also having Koyo. Nagatoro Valley offers an interesting canoe riding which you can enjoy Koyo and valley at the same time. Mt. Hodo has great view of all Chichibu area which are colored with Koyo. Nagatoro also have lighten-up Koyo. Nagatoro is now offering great one day Koyo trip from Tokyo.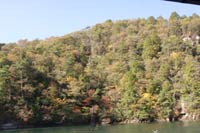 Ena Valley


If you live around Nagoya, check out Ena Valley and Tenryu Valley. Those two valleys give two of the best Koyo tours in Japan. Ena valley has excellent cruising for Koyo. Tenryu valley has also nice canoe riding, too.



Also, take a look around your town. You can find your own Koyo spot everywhere in southern Japan today!