Sakura will be blooming in Tohoku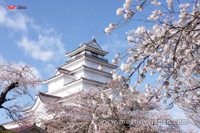 Wakamatsu Castle


Did you miss Sakura in Tokyo? Visit Tohoku where Sakura bloom from middle of April to the end. MLJ offers Sakura Tour with beautiful Japanese castles. Fukushima prefecture has many great castle with excellent Sakura. Sakura and Japanese castle is the best scenic beauty

Aizu-Wakamatsu castle is one of the popular Sakura spot in Tohoku. It is also chosen as 100 best Sakura Spot in Japan as well. Wakamatsu castle has unique read Kawara roof that matches Sakura perfectly.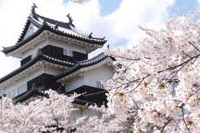 Shirakawa Castle


Shirakawa castle is also great Castle with Sakura. Shirakawa castle remains a great stone walls that make this castle one of three greatest castle in Tohoku. Sakura is planted everywhere in this castle and at the outer bailey, you can have a great Hanami party.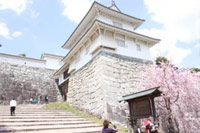 Nihonmatsu Castle


Nihonmatsu Castle has over 4,500 Sakura Trees. The main bailey is located on the top of mountain that is 345m high. It has a great view of filled full of Sakura flowers from high angle.



Those castles were the main stages for Boshin War after Meiji Restoration. They all has history to tell.



Enjoy Sakura with history in Tohoku.