Aki no Miyajima, one of the three major sceneries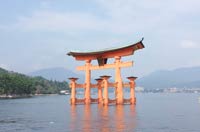 Itsukushima Shrine


Aki no Miyajima is one of the three major sceneries of Japan and also registered as UNESCO world Heritage Site. MIyajima is an island located in Seto Inland Sea area of Hiroshima Prefecture. Itsukushima Shrine is the most famous site in Aki no Miyajima. In fact, one of the most famous Japanese Shrine in the world. The great Torii which stands on the sea is so beautiful and the shrine of Itsukushima float on the sea. The view of floating shrine of Itsukushima is just breathtaking!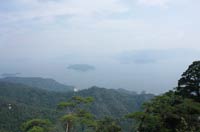 Mt. Misen


Mt. Misen is the highest mountain in Miyajima. It has outstanding view of Seto Inland Sea, Hiroshima and Shikoku Island. There are many interesting temples and shrines in this mountain. Priest Kukai established this mountain, and there is a sacred fire which has been kept since Kukai set it. The fire is also designated UNESCO.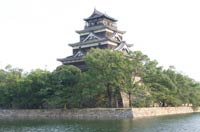 Hiroshima Castle


If you have extra time after enjoying Miyajima, visit the city area of Hiroshima and enjoy Hiroshima Castle. It is a beautiful castle. Also, if you are in Hiroshima, don't forget to visit Atomic Bomb Dome. It is not a tourist attraction, but one of the most important spot in Japan.



Enjoy Traveling Hiroshima!